Sermon Recommendation: Gospel-Centered Mothering by John Piper
Thursday, February 16, 2006
Sermon Recommendation:
Gospel-Centered Mothering by John Piper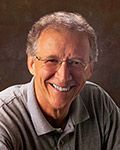 My iPod contains a jewel of a sermon I just finished listening to yesterday. It is entitled How to Submit to the Righteousness of God and it is preached by John Piper on Romans 10:1-4. The jewel is in the context of the sermon - Mother's Day 2003. Right click on the sermon title above, select "Save As" to copy it to your hard drive, sit back, whether mom or dad, and listen intently to the heart of Paul unfolded into a mother (and father) who should and would rather choose to be in hell than allow her children to live without the righteousness of God in Christ.
It is one of the most moving sermons I've heard yet as a father to my four children.
To listen to the sermon in streaming audio (without downloading it to your computer) use one of these two links: